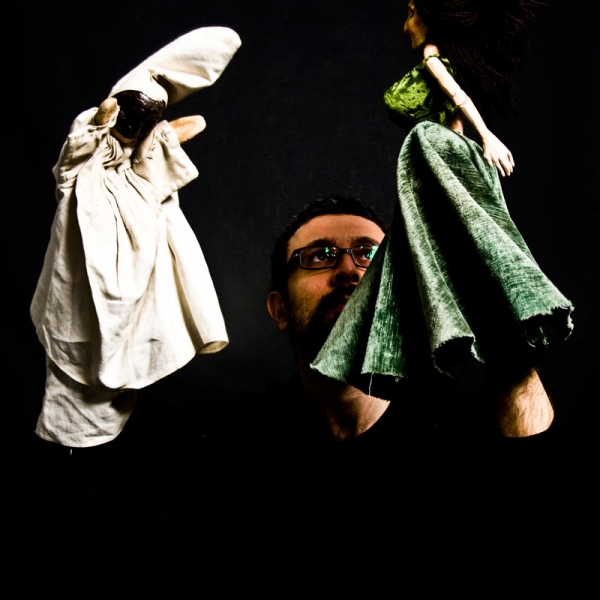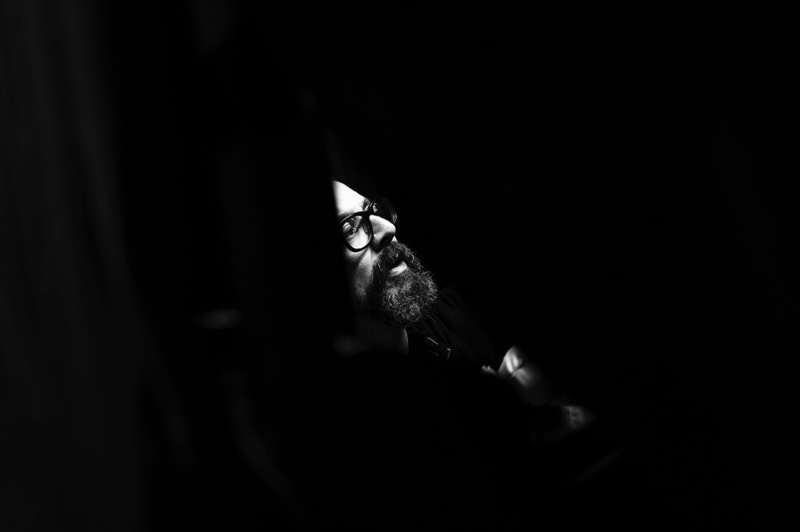 GIANLUCA DI MATTEO
The accurate handling, the strength of the body language and a compelling pace are at the heart of Gianluca Di Matteo's Pulcinella, which he has performed since 2001 in his traditional Neapolitan puppetry shows:
"Le Guarattelle di Pulcinella"
.
After his training at the School of Neapolitan Puppetry, Gianluca has staged many traditional Pulcinella plays, but also has created his own plays with a mix of puppets and shadows.
He often works abroad, as a guest of Puppetry Festivals and theatres specialising in Puppetry shows. He has brought his work to many Italian Cultural Centres around the world and has delivered theoretical and hands-on seminars on the Art of Puppetry and Shadow Play.
When he is not on a tour with his puppets, Gianluca creates the scenography for his and other companies' plays and he works on theatre productions as sceneshifter.
Some of the puppets he has hand carved from wood are exhibited at the
Center for Puppetry Arts of Atlanta
and at
Puppentheatermuseum (Vorchten NL)
His long experience has allowed him to work at the Défilé project for the Teatro Stabile di Torino.
His workshop is included in the program of the Ente Turismo Torino for "
Tour the excellent
" project.
italian version
__________________________________________________________________
PULCINELLA, THE ENDLESS ART

As far back as 1600, a puppet theatre "Le Guarattelle" was cited in "Il Cunto de li Cunti", a book of tales by the author Giambattista Basile. The protagonist is Pulcinella a puppet that with its irony appeals to children, young people and adults alike, and his jests unite elite and folk culture.

Pulcinella has very ancient roots bearing the living signs of an ancient tradition that treasures human deeds and emotions, and he speaks a universal, invented language with a strange, magical voice that can be understood by all. Magical because it is ancient, ritual, powerful, funny, and shared for centuries by different areas of the world. Pulcinella carries within himself ancient symbols, and he is the protagonist of a theatre that carries within it the fragments of ancient traditions, sometimes dating back to a past so distant that it would be impossible to determine ... it thus performs the function of collective memory ...
Pulcinella expresses human feelings, he represents a way to fight one's fears, a valid ally to fight and overcome individual anxieties. With their rhythm and powerful, gestural language the "Guarattelle" exceed the limits of the official language and become an effective tool for intercultural communication to continue a long journey of sharing knowledge undertaken centuries ago, tracing the paths of our ancestors.
The secret of Pulcinella, which is also formal and stylistic is the hyperbole, the exaggeration ... It is a mechanism, a theatrical syntax, to which one is inevitably drawn.
__________________________________________________________________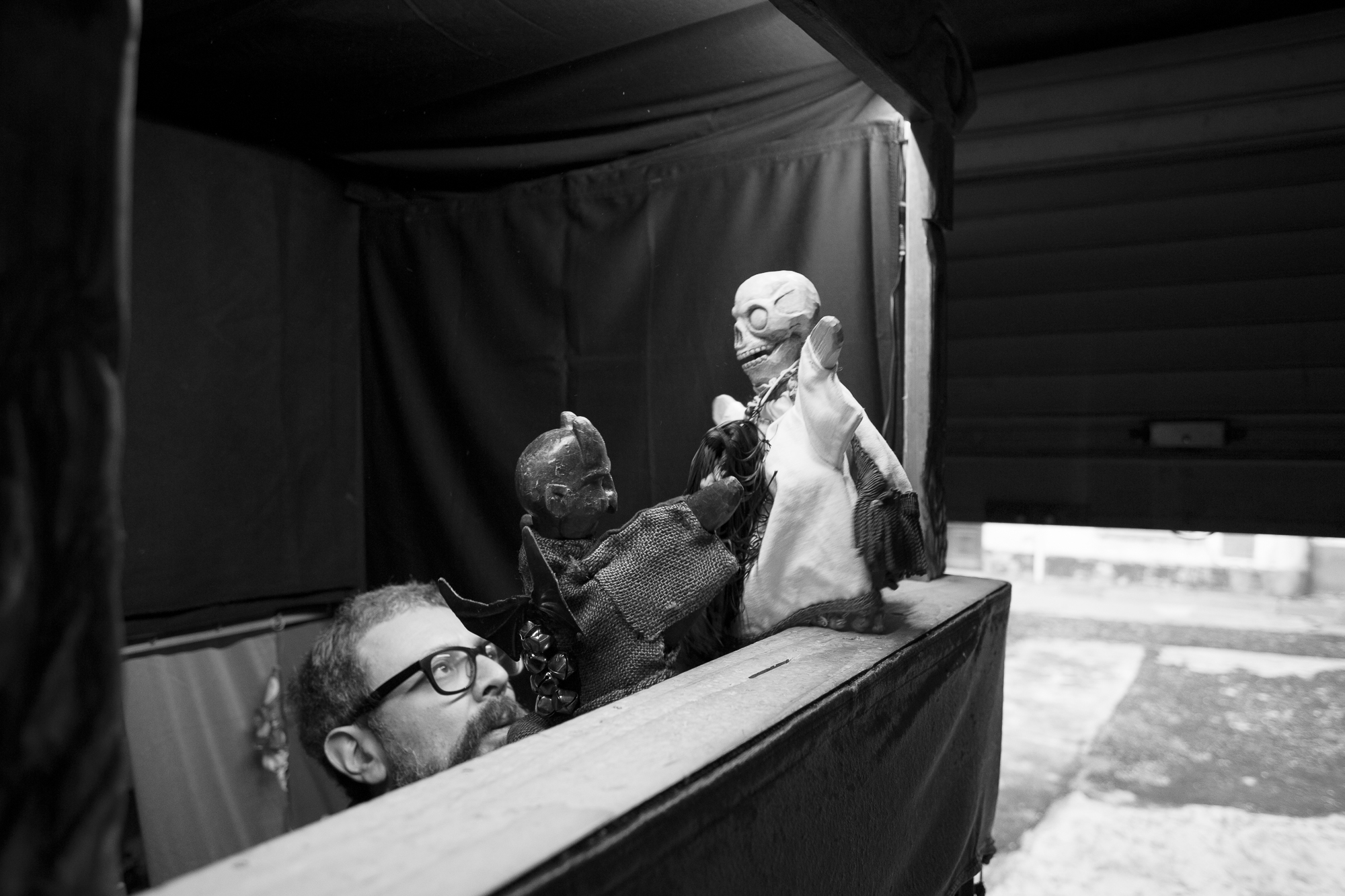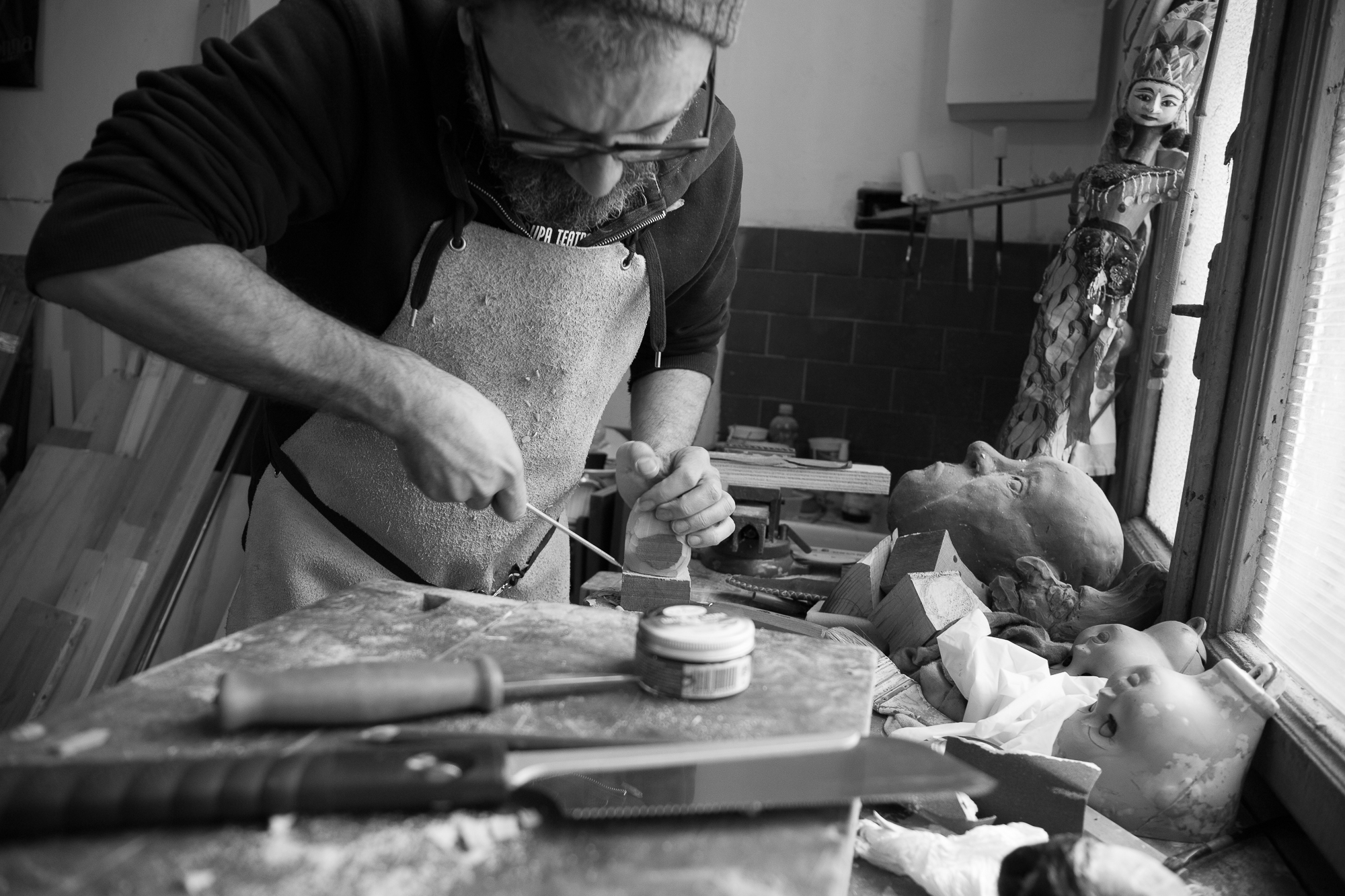 __________________________________________________________________
WORKSHOP EVOLUTION

Duration: 7 days for 7 hours a day
max 15 students
1st day:
Presentation of the show and its characters. Analysis of the puppets on their construction, their differences and the comparison with other traditions. Movement analysis
2nd day:
How to make and how to play the swazzle. We will work with a handmade whistle to start understanding how swazzle is played.
3rd day:
Find Pulcinella's voice. Short lesson on a light traveler's theater
Following days:
days: Exercises on the execution of the Pulcinella art: short exercises to build the group. Research of the puppet movement. Execution of oral tradition plots.
__________________________________________________________________
the cost workshop is € 440 + Iva + 10 € insurance

dal 08 - al 14 ottobre 2022


importante confermare il prima possibile la partecipazione al corso - il corso è limitato a 15 persone

Per confermare l'iscrizione è necessario inviare un anticipo di € 150

registration form